Humbaur /
Horticulture and landscaping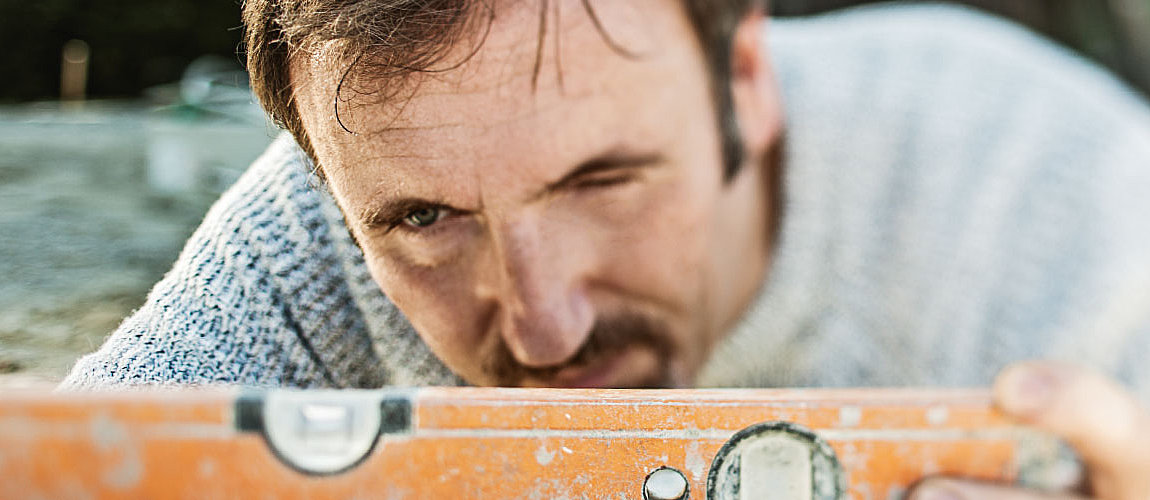 Follow HUMBAUR!
The all weather specialist.
Luciano Peros, landscape gardener, Florence.
I thought to myself: Do something where you are outside a lot, and you can work with plants. That's why I became a landscape gardener. Now I know that's only the half of it. The job is much more varied. I'm often drawing plans in the office. There are earthworks to be carried out. I frequently have large areas of paving to do. Weight is an issue in my job and the plants are only a small part of it. That's why I bought a HUMBAUR, which can carry almost three tonnes. It can be tipped in three different directions. That helps me on hilly and difficult terrain. Tipping is hydraulically assisted. Then there are a lot of accessories with which I can raise the side walls, for example. That's very useful when I am travelling with shrubs. Then I'm outside in the beds in front of the house and I'm actually working with plants.


Luciano Peros, landscape gardener
Florence
Comments
"I have been out and about with it for three years. None of its predecessors was that practical."
Fynn Balke
"My Humbaur simply makes my work easier. It is easy to clean and very tough."
Joe Barth
"I really can't remember when I bought it. Too long ago. But there it is, absolutely perfect."
Lucy Poe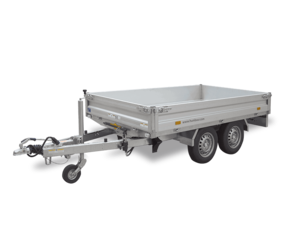 The HUK rear tippers are available as single axle or tandem-axle models. These trailers are characterised particularly by the galvanised bridge plate with outer frame V-groove and recessed tie-down rings. The tipping angle is 45 degrees. All of the models can be retrofitted with the electric pump and grid attachment and aluminium side wall panels.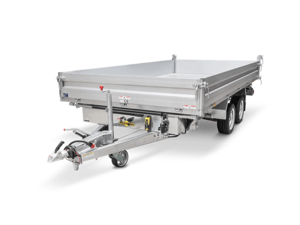 Our HTK stands out as a result of their quality and a manual pump which can, on request, be replaced by an electric hydraulic pump. From 3 000 kg upwards, you get both the electrical and the manual pump. This allows simple and independent operation of your HTK in all applications.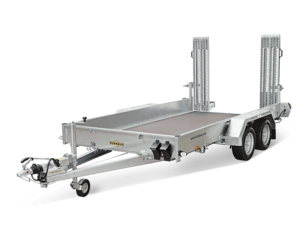 Do you regularly have to transport lightweight or medium weight construction machinery or diggers? The sturdy and solid construction of the HS is designed for daily transport tasks. The low loading height facilitates loading. The mudguards with aluminium chequerplate that can be stood on, and the protected lighting units make it particularly durable in day-to-day operations.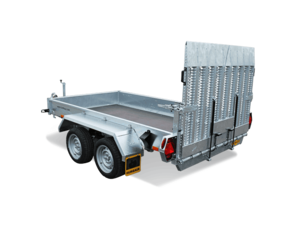 This trailer can even be used to load vehicles with very little road clearance. Simply use the hydraulics to lower the loading platform either using a manual pump or - as an optional extra to make your work even easier - with the help of an electric motor. The lowerable rubber spring axles will provide you with an extremely shallow loading angle. The Senko is also enormously robust. The drop sides made from 3-mm steel plate are strong enough to handle even the heaviest loads. Each of the ten lashing rings has been DEKRA-approved for a tensile load of 800 kg. Naturally, all vehicle components have been hot-dip galvanised.