Equitos Plywood Plus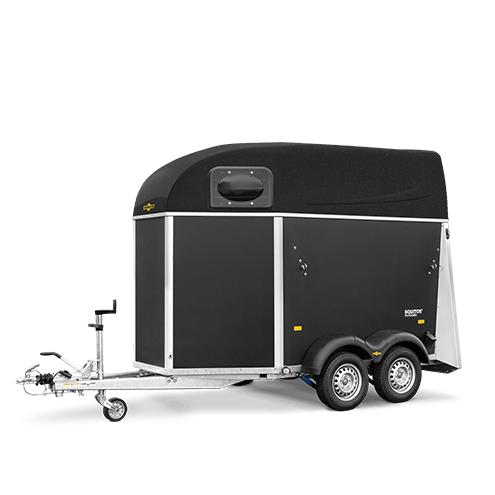 Affordable plywood model
with the plus of equipment
The Equitos Plywood Plus ensures safe transportation of horses, while still in the low-cost horse trailer segment. Its plywood side walls are coated with UV-resistant plastic. Glued and sealed rubber flooring (8 mm) protects the 21 mm-thick plywood floor. The lockable EquiLock© partition wall and the continuous, height- and length-adjustable breast and breeching bars ensure that horses can be transported safely. The EquiDrive© chassis makes handling the trailer both safe and comfortable. It is equipped with wheel shock absorbers and the tyres are suitable for travelling at speeds of up to 100 km/h (only in Germany). The trailers are fitted as standard with a lockable tack room featuring saddle rack, bridle rack, mirror and storage net, tinted vent window in the polyester roof, interior lighting and hay net ring as well as a wind deflector for draught-free interior ventilation.
The EquiDrive® chassis ensures the highest stability and thus the best possible safety.
Designed for convenient transport of two horses.
Our lockable partition EquiLock® provides absolute safety for your horses even when the tailgate is open.
Large entrance doors with 3-point lock.
Large saddle compartment with extra space for horse and rider equipment.
Learn more about Equitos Plywood Plus
Images similar. Colour deviations from lacquering and colouring of parts of all kinds are possible and do not constitute a defect.
Technical data
Equitos Plywood Plus
Inner height

2.300 mm
Total height

2.780 mm
Inner length

3.157 mm
Total length

4.604 mm
Inner width

1.654 mm
Total width

2.175 mm
Equitos Plywood Plus Standard equipment
EquiDrive® chassis
Wheel shock absorbers
High quality 18 mm plywood side panels, plastic-coated and UV-resistant
13-pin plug with reversing and fog light
21 mm resin coated wooden floor with rubber flooring, glued and sealed
Sturdy surrounding frame section (hot-dip galvanised)
Elegant galvanised tail supports with integrated lighting
Entry and service door with 3-point locking mechanism
Rear ramp with rubber granulate mat
Split and padded breast and breeching bars, panic release for breast bar
Equilock lockable partition wall
Tinted windows in polyester roof sides
Interior lighting and feed basket bracket
Automatic jockey wheel with shunting handle
Side panels in black, polyester roof in grey
Exclusive roller wind deflector for draught-free interior ventilation
Tyres designed for 60 mph
Tinted vent windows
Equitos Plywood Plus

Models

Permissible gross weight in kg

2000

Body dimensions in mm (LxWxH)

4604 x 2175 x 2780

Internal dimensions in mm (LxWxH)

3157 x 1654 x 2300
Permissible gross weight in kg
2000
braked
✓
Body dimensions in mm (LxWxH)
4604 x 2175 x 2780
Tyre size in inches
13
Internal dimensions in mm (LxWxH)
3157 x 1654 x 2300
Load capacity in kg
1142
How many horses can I transport?
Two ponies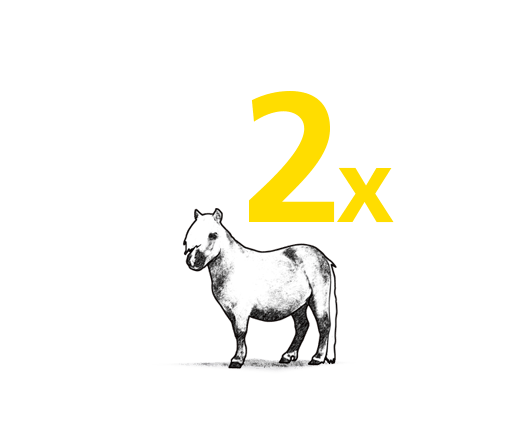 With this horse trailer you can transport two ponies easily.
One horse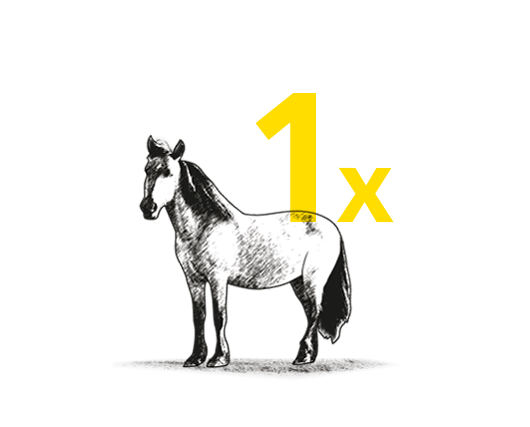 With this trailer you can transport e.g. a single horse comfortably.
A Humbaur is well planned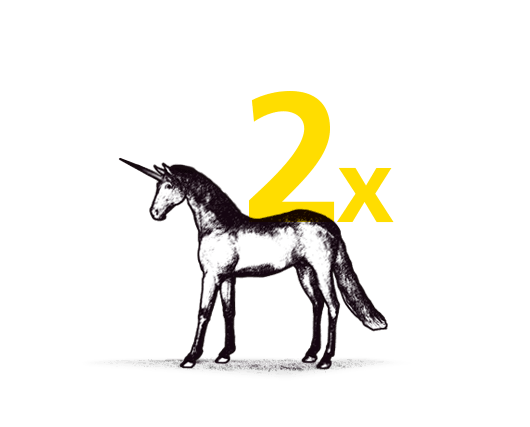 We have also fulfilled the wishes which you believe nobody can fulfil.
Images similar; some images show special equipment.