The compact model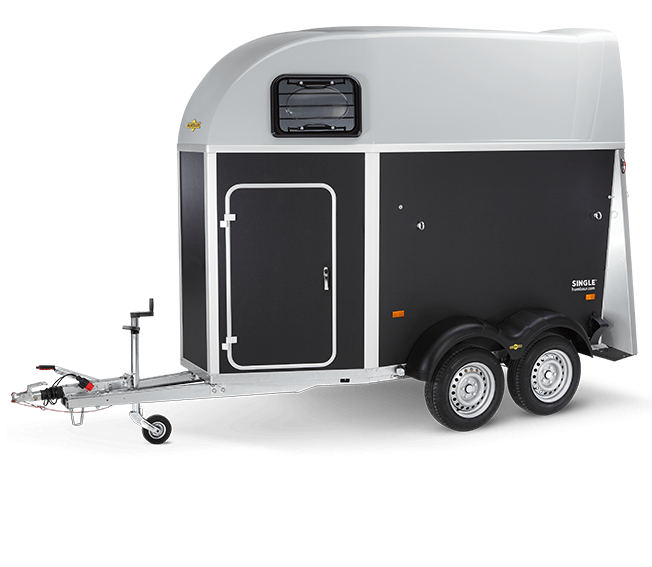 The compact model
Designed for a mare and her foal.
Ensure that the journey starts on a good note for your mare and her foal. The tailgate's granulate matting ensures that your horses can enter the Single without losing their footing. The low load height of the vehicle provides access to the interior at a pleasant low incline. Here, an adjustable, tinted outside window allows sufficient light to enter the inside of the vehicle without causing dazzling. A well-designed Windschott (deflector) lets in fresh air but prevents draughts during the journey.
Humbaur means quality down to the detail. Find out here what lies beneath the surface:
Polyester roof with tinted vent windows
Openings for light and air in the interior
Sophisticated interior concept
Tyre size suitable for 100 km/h
Full polyester construction in various colours
Spacious saddle compartment (optional)
Access door with 3-point locking
Solid, all-round frame section
High-quality construction
Ramp flap with granulate mat
Wooden floor, 18 mm thick
The EquiDrive® chassis ensures the highest stability and thus the best possible safety.
Designed for convenient transport of one horse.
Choose a colour
360° view
Learn more about Single
Technical data
Single Plywood 1600
Single Plywood 1600

Standard equipment
EquiDrive® chassis
Screwed V-shaped drawbar
Preparation for shock absorbers
High quality 18 mm plywood side panels, plastic-coated and UV-resistant
13-pin plug with reversing and fog light
18 mm resin coated wooden floor with glued on and sealed rubber flooring
Sturdy surrounding frame section (hot-dip galvanised)
Elegant galvanised rear tail support with integrated lighting
Entry and service door with 3-point locking mechanism
Rear ramp with rubber granulate mat
One-piece breast and breeching bars with external panic release
Exclusive roller wind deflector for draught-free interior ventilation
Tinted windows in GRP roof sides
Interior lighting
Automatic jockey wheel with shunting handle
Side walls in black, GRP roof in Grey
Tyres designed for 60 mph
Single Plywood 1600

Models

Permissible gross weight in kg

1600

Body dimensions in mm (LxWxH)

4557 x 1825 x 2886

Internal dimensions in mm (LxWxH)

3222 x 1302 x 2310
Permissible gross weight in kg
1600
braked
✓
Body dimensions in mm (LxWxH)
4557 x 1825 x 2886
Tyre size in inches
13
Internal dimensions in mm (LxWxH)
3222 x 1302 x 2310
Load capacity in kg
902
How many horses can I transport?
A single horse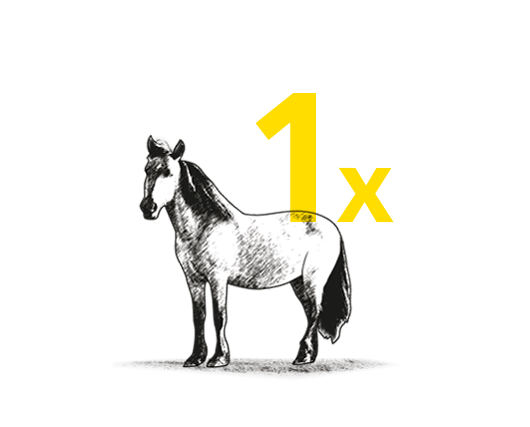 The Humbaur Single horse trailer is the ideal choice for convenient single horse transport.
A horse with its foal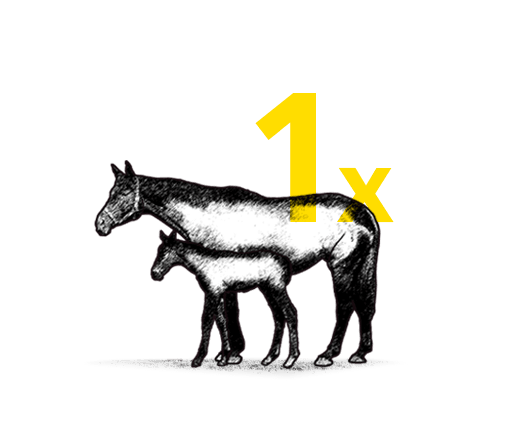 Horse and foal will find adequate space in the Humbaur Single horse trailer.
A Humbaur is well planned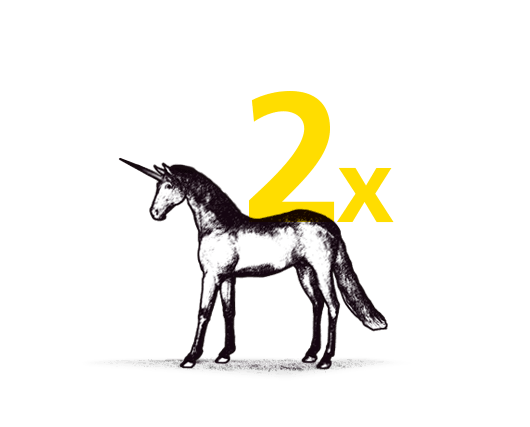 We have also fulfilled the wishes which you believe nobody can fulfil.
Images similar; some images show special equipment.