The safety of your horse should take priority when buying a horse trailer. The trailer floor is an important factor. Customers have a choice between a
Depending on the material used, important care instructions must be taken into account to ensure safe horse transport.
Our hint of the month is intended to provide you with some criteria that might help you with your considerations.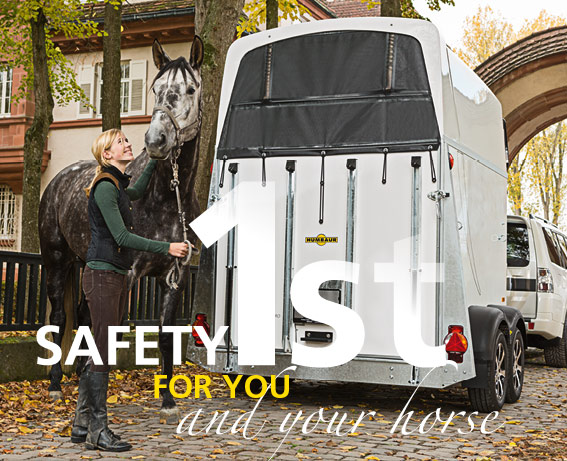 Potential risks with wooden floors
Damage to the trailer floor might allow humidity to leak in after some time. As a result, the wood may become soft and rot. Visual inspection is often not sufficient to determine how far the humidity damage has spread and in the worst case, your horse might break through the rotten trailer floor.
Hint:
It is therefore strongly recommended that you have the floor checked regularly to ensure that such situations cannot occur. We advise against local repairs of the affected areas, as it cannot be clearly determined to what extent the humidity has spread.
We recommend that damaged rubber matting should be immediately replaced. It is important that the rubber matting is glued onto the trailer floor during this process.
The silicon seams between the floor and wall should also be checked regularly. Small cracks might make the sealing protection ineffective and allow humidity to penetrate.
A well-sealed trailer floor can be used without need for concern. It is then also possible to use a high-pressure cleaner without problems.
The trailer should be parked in a dry environment where possible to prevent damage to the trailer floor. Horse trailers are often parked on lawns. The foggy and humid location corrodes the trailer floor over time. It is best to park the trailer on an asphalted path. Sealing with underfloor wax can be arranged during any TÜV (roadworthiness test) visit.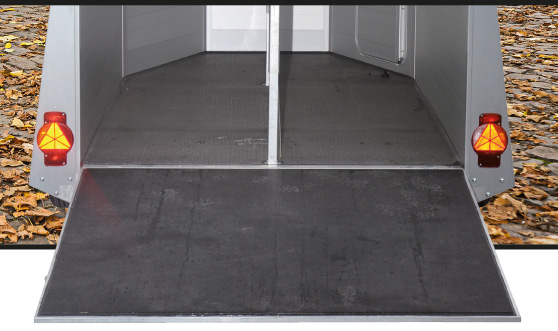 i
Can withstand various temperatures and temperature fluctuations and thus ensure safe transport of the horses.
i
Humidity-resistant

i
The Humbaur AluBiComp floor has 30% less weight than a wooden floor,thus increasing the load capacity of the trailer.
i
The composite plate design is made of two outer layers consisting of specially coated aluminium sheet metal and a polypropylene hard foam core.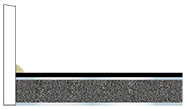 i
The special coating of the aluminium plates prevents oxidation, e.g. by ammonia in horse faeces. Thanks to its refined design, it is non-rotting and sturdy.
Trailers with AluBiComp floors are much less sensitive. There are no concerns regarding the trailer floor.
It can withstand different temperatures
Humidity-resistant
Low weight
Special composite plate design
Non-rotting and sturdy
Attention
The TÜV badge (roadworthiness test) provides no guarantee of a functional trailer floor.
It is essential to remember that the TÜV only checks whether the trailer is roadworthy. A TÜV badge will therefore not protect you against a rotten trailer floor. We recommend visiting a specialised workshop every year to prevent possible risks.