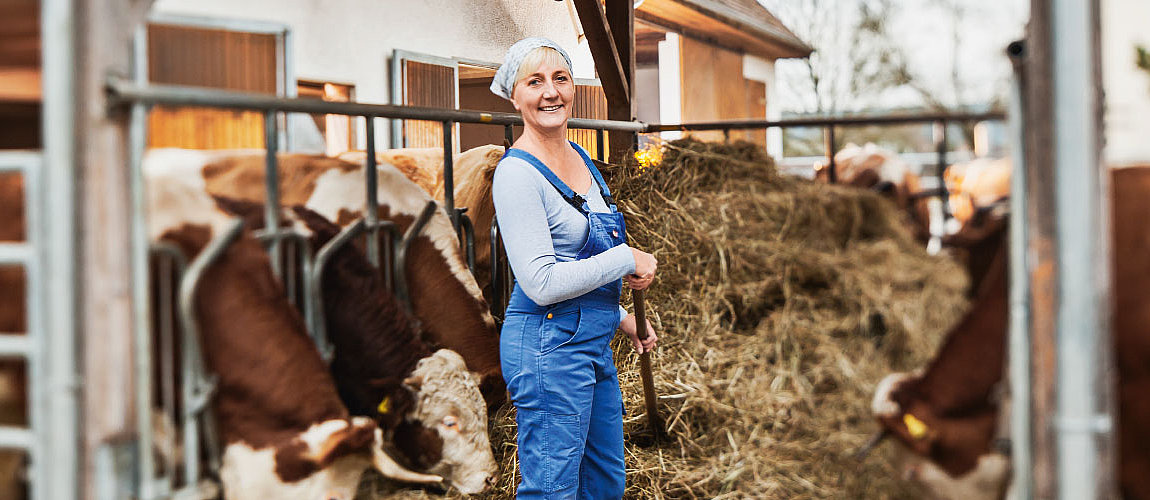 Follow Humbaur!
The agricultural trailer specialist.
Elizabeth Henderson, farmer
Nottingham Forest
I have been up since the crack of dawn, cleaned the stables and now it's time to take the young cattle out to graze. I need safe and suitable transport for all our different species of animals. After all, a lot of work and effort goes into keeping them. And a stress-free loading process is essential to me. I need a loading ramp that is easy to operate. The flap must shut as quickly as possible, as the animals are restless in an environment they are not used to. It is important that the trailer drives quietly once the animals have been loaded. This provides comfort for humans and animals alike. The excellent shock absorbers stabilise the trailer on the road. I was impressed with the extensive range of accessories. The trailer can be easily customised. HUMBAUR simply knows what is important to us farmers.


Michaela Pfluger, farmer
Markt Wald
Comments
"Robust and easy to clean – as simple as one, two, three thanks to the aluminium body."
Alice Morgan
"No stumbling and slipping – the flat loading angle and extremely low load height make loading simple."
Eva Gallagher
"My animals are less stressed when I transport them in this trailer."
Edward Gerrard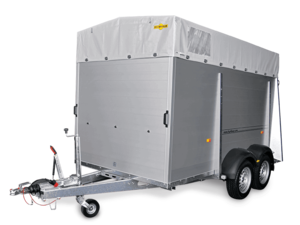 Our cattle trailers with a straight-fronted aluminium body has been designed for heavy-duty use over many years. Its end-to-end anti-corrosion protection makes it particularly durable. The chassis is hot-dip galvanised, with the lateral supports and the outer frame made from hot-dip galvanised steel plate. All edging is made from anodised aluminium. The walls have been constructed from anodised aluminium profiles. A tough tarpaulin protects your animals against adverse weather conditions. The entry door in the side wall allows your livestock to enter easily at any time. Have a look at the accessories list if you would like to adapt this trailer to your individual needs.