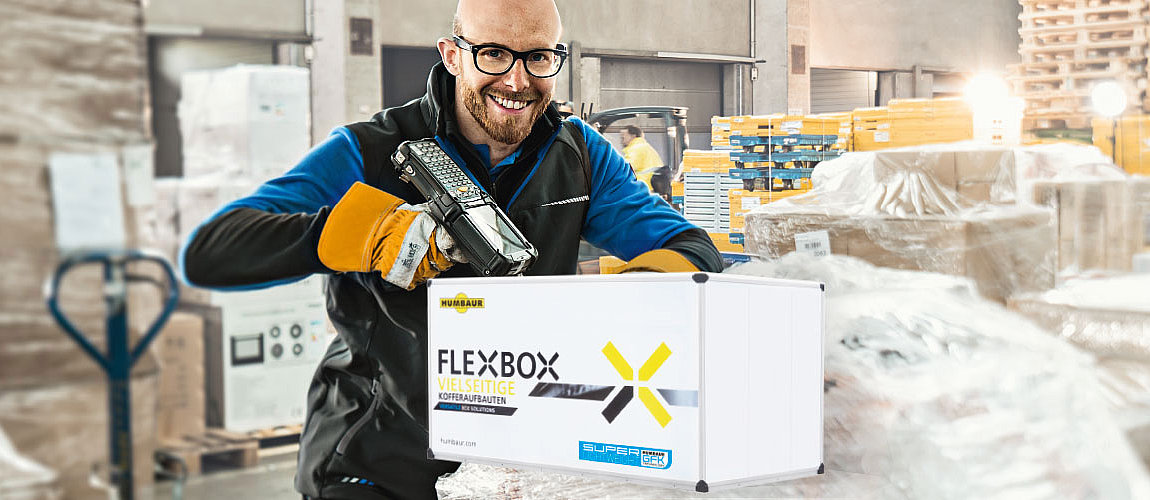 Follow HUMBAUR!
Simply the best.
David Miller, parcel service driver
In my profession as a parcel delivery driver, time plays a very important role. I have to stick to my timeplan, despite the time pressure, and the stress factor can sometimes be enormous. The new HUMBAUR FlexBox body means loading becomes childs play and that I am always a length ahead of my competition when it comes to deliveries. Loading is quick and economically efficient. The hydraulic tail lift proves itself as a particularly practical aid in this respect and saves a lot of time. The transport time is also reduced because, thanks to the sophisticated through loading trailer, there is a much larger payload on board and I save on useless duplication of routes. Work time has become a lot more pleasant and the customers are delighted because their parcels arrive on time.


David Miller, parcel service driver



Comment:
"My FlexBox is really simple to operate. This encourages and supports routine, quick work processes."
Martin Hufbauer
"I don't have to worry when I am transporting deep frozen goods. I can rely on HUMBAUR!"
Sevrim Yildiz
"My HUMBAUR fits like a glove on my Iveco chassis. Loading is carried out quickly and simply and I can secure my packages without a problem. I am thrilled."
Andrej Kubnik