The Humbaur FlexTip
Expand your possibilities!
Make the most of efficient features for your projects. Rapid loading and fast on-site tipping on three sides. The new FlexTip from Humbaur. We offer customisable solutions for a wide range of vehicle models.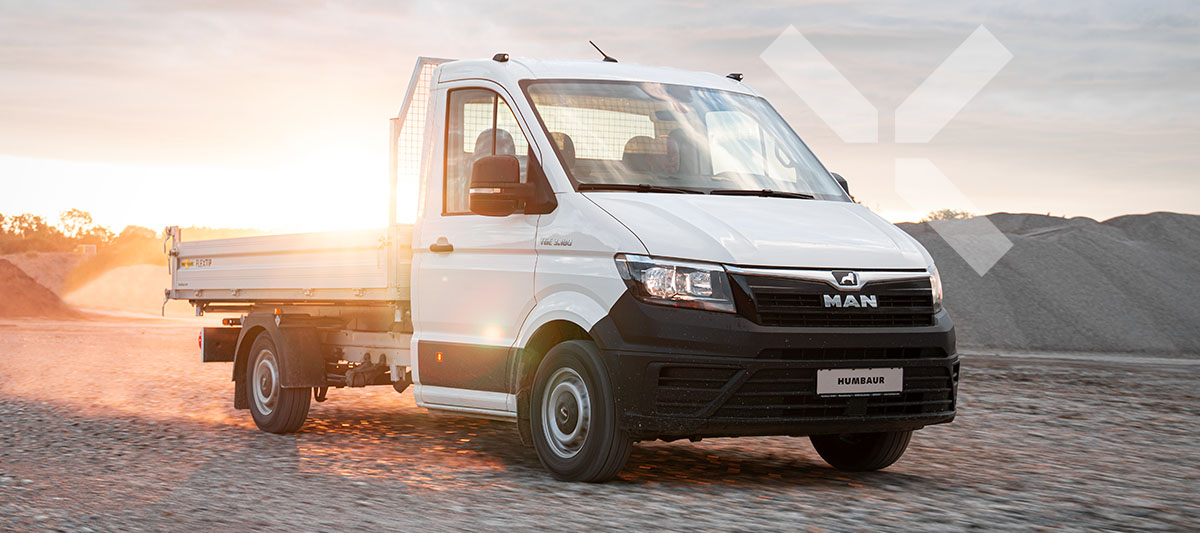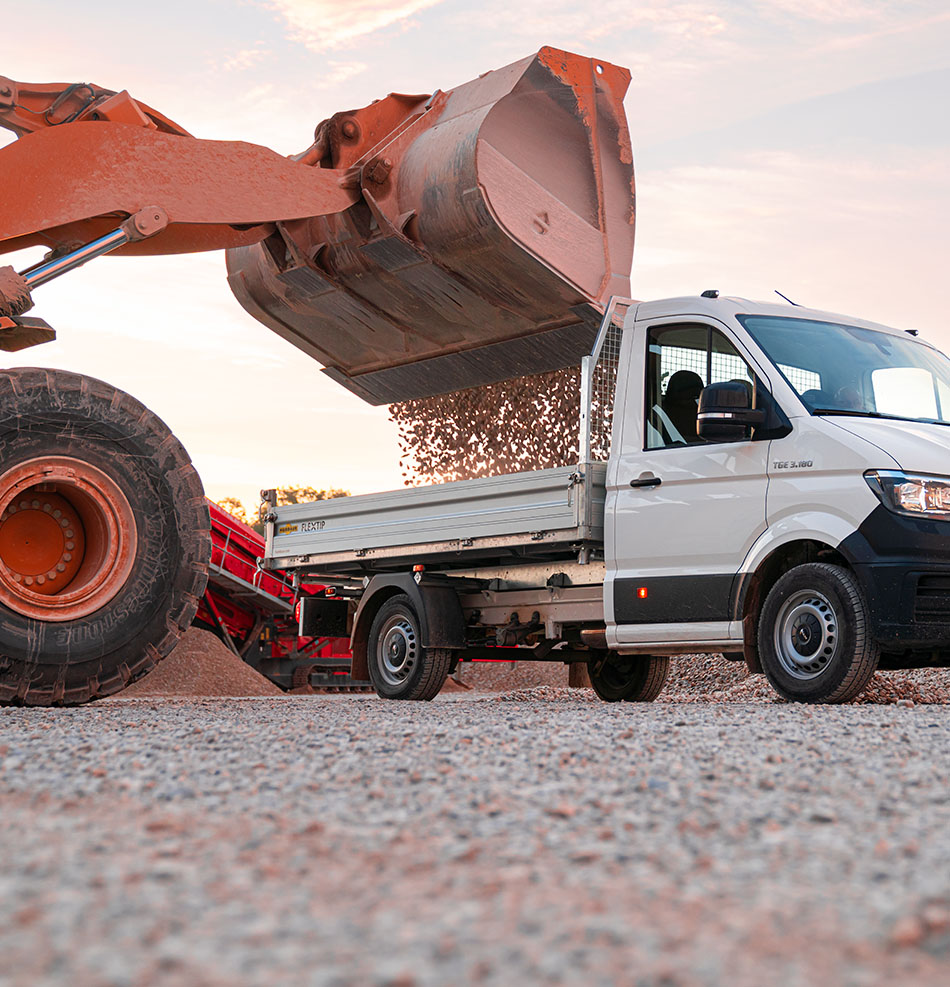 The ideal transportation solution
For all kinds of bulk material
The three-way tipping function makes loading and unloading easy. With flexible length, width and height, the FlexTip can be constructed on any type of vehicle.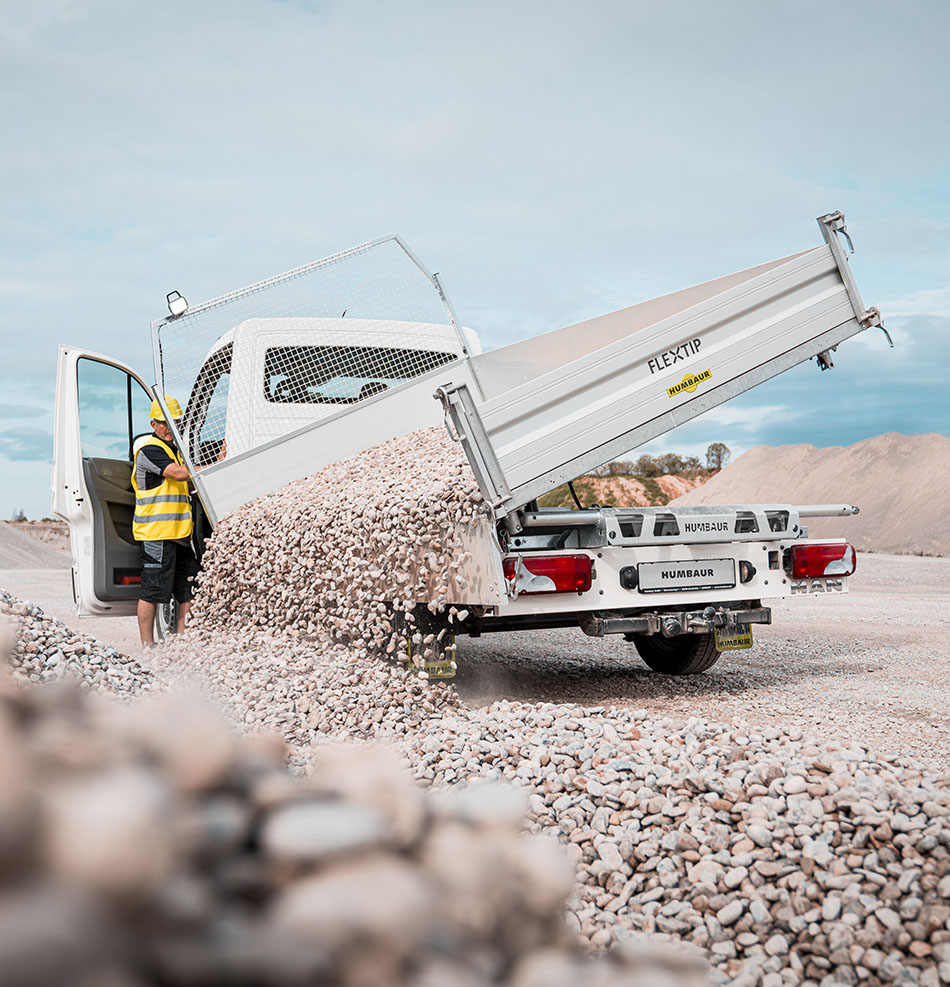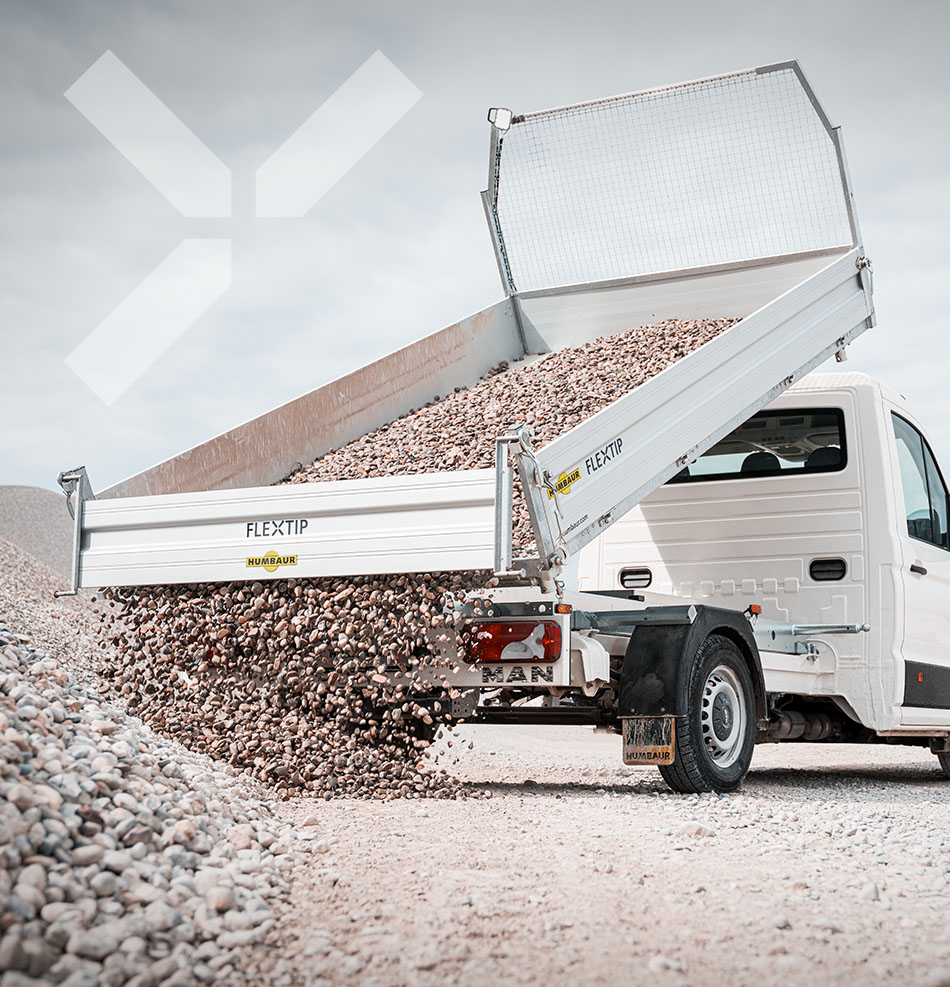 Equipment
Solid bridge floor
Hydraulic three-way tipper
Tipping angle of 45°
Recessed lashing points in the bridge floor as standard
Foldable side panels and foldable rear panel that can be pivoted
Tipping function can be controlled via app
Vehicle-specific cable harnesses*
24-hour service from Humbaur, available 24/7
A solution for every industry
Wide range of accessories
High-quality corrosion protection
*Prevents frequent faults caused by poor cable connections and facilitates replacement of lights
Technical data
FlexTip with MAN TGE base vehicle
Interior dimensions
approx. 3500 x 2100 x 350 mm
Overall dimensions
approx. 3641 x 2271 x 745 mm
Wheelbase
3640 mm
Total permissible weight
3500 kg
Structure weight
approx. 630 kg
Load capacity
approx. 870 kg

Extremely versatile
Sophisticated details
Tip, tip, hooray! Your FlexTip can be customised to meet your needs and requirements. With a tipping angle of up to 45°, a hydraulic three-way tipping function, the ability to be controlled by app, retractable lashing points, vehicle-specific cable harnesses and much more, the FlexTip is impressive down to the smallest detail.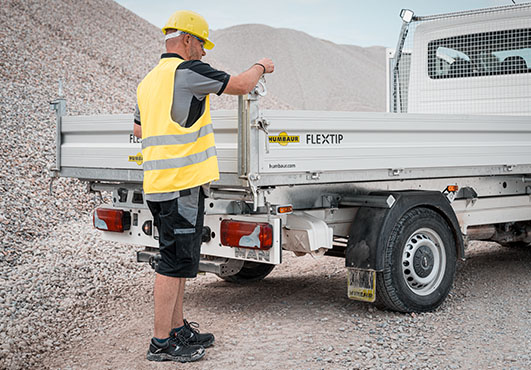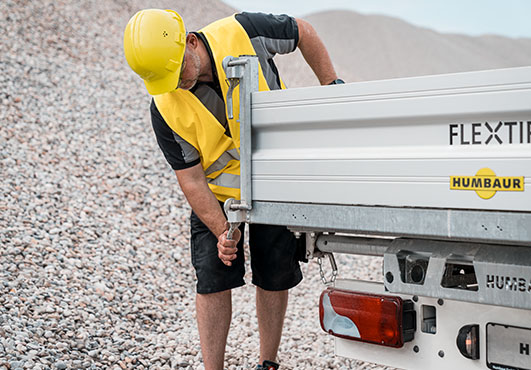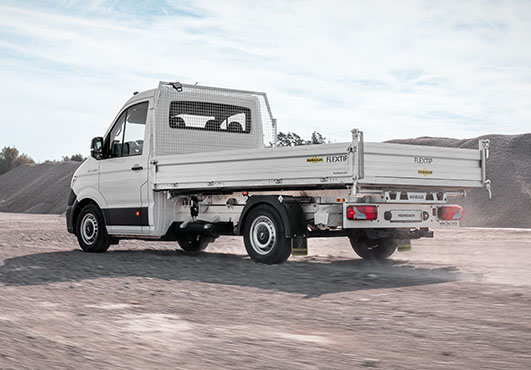 Other vehicle bodies
Versatile and flexible
The ideal partner for your business, no matter your industry or the vehicle you use as a base. We manufacture our superstructures to perfectly suit a wide variety of commercial vehicle models. The choice is yours: Combine the perfect base with the perfect superstructure. We are a certified partner of several commercial vehicle manufacturers and thereby ensure excellent workmanship and optimised processes.